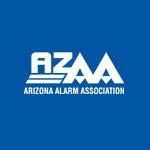 Latest posts by News Staff
(see all)
The Arizona Corporation Commission has approved a plan to remedy the exhaustion of available phone numbers in the 480-area code.  On June 8, 2021, the North American Numbering Plan Administrator (NANPA) asked the Arizona Corporation Commission to open a docket to allow them to discuss relief for the 480 Numbering Plan Area. NANPA has projected that the 480 area code number will exhaust its supply of Central Office Codes by the first quarter of 2024 and is in need of numbering relief. The NANPA projects when an area code will run out. It then informs the Arizona Corporation Commission and they make the final decision on whether to initiate a new area code, and in this case the Commission agreed.
NANPA has asked for approval of a Numbering Plan Area (NPA) Boundary Elimination Overlay as the relief for the pending exhaustion of 480 area code numbers. This would eliminate the boundaries that now exist in the 480, 602 and 623 area codes that currently serve the greater Phoenix area and will require 10-digit dialing within and between the affected area codes.
The Arizona Alarm Association will keep you up-to-date as we hear more about this issue.