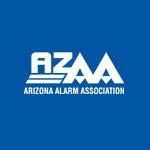 Latest posts by News Staff
(see all)
The STANLEY Security Wholesale Monitoring team donates time and auction item to the Heroes@Home Tournament.
The United States Army Special Forces, known as the Green Berets, produce some of our nation's finest and most elite military personnel, who fight across a broad spectrum of missions, in the pursuit of freedom for those oppressed and to protect our nation from those who seek to do us harm. They are known as our country's quiet professionals. Since their establishment in 1952, The Green Berets have been defending our nation against its enemies throughout the last 5 decades, in times of peace and war.
The Heroes at Home Golf tournament is played to help raise funds to assist the mission of The Green Beret Foundation.  All the net proceeds from the tournament directly benefit the Foundation's mission.  This year was the Fourth year of the event and to date the Tournament has given over 1 million dollars to the foundation.  This money is used to help connect U. S. Army Special Forces and their families with the resources needed for healing from injury, family support, and transition to life after service.
At the year's event in Houston, Texas, Peggy Page of STANLEY Security Wholesale Monitoring was proud to volunteer her time and an auction item for the event to add to the monies raised this year.  This prestigious tournament included 29 teams, each team featuring Green Berets from all over the country.  The event began with a chinook helicopter landing on the driving green and the Special Forces Association Parachute Team bringing down the flag by parachute as the Houston Tidelander Chorus sang "The Star-Spangled Banner."  There was not a dry eye to be had as the tournament began.  Competition was fierce on the golf course for the coveted trophies and extended to the silent auction where art, whiskey, guns, sports tickets, tools, and other coveted items had been donated.  The connection made at this tournament last a lifetime as the service men and women connect with vendors who keep in touch with them though out the year between events.