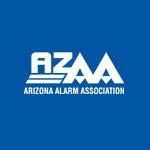 Latest posts by News Staff
(see all)
According to a 
12news.com
 report, Phoenix Police Chief Jeri Williams reported to the City Council's Public Safety Committee that the Department is looking for ways to maintain service levels while dealing with 370 vacant positions. The Police Department commissioned a study from Arizona State University (ASU) to see what types of calls they could give to other city departments or civilians. Chief Williams clarified no decisions have been made to date. Below is the list:
Intrusion alarms

Helping the fire department with unruly patients
Drug overdoses
Civil matter standby (like being there when someone's evicted or when divorced parents hand off their kids)
Abandoned cars
Found property
Minor fender benders
Illegal parking
Noise complaints
Loose animals
People smoking marijuana in public
AzAA will keep you informed as some decisions are reached. As more and more law enforcement agencies face employee recruitment and retention agency (just like many businesses), non-response may be an issue our industry must face.